Biography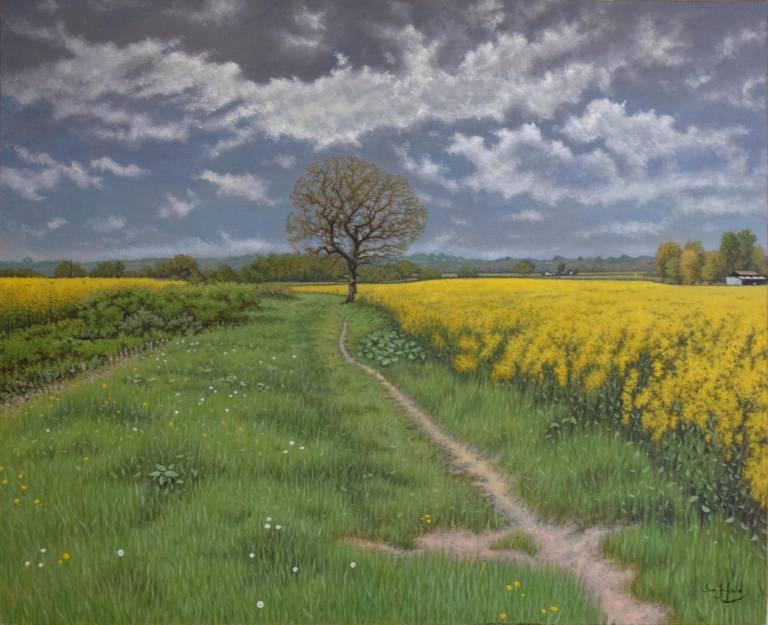 Ian Fifield
From a young age I had always been creative with my hands including an enthusiasm to draw and paint, at that time mostly animals. In my late teens I started my working life in various nine to five jobs but by then wanted to take my life in the direction as an artist/painter so after a trip to Greece and Germany, in my early twenties, I decided to do this. To add another string to my bow, I later took a two year part-time course in Fine and Applied Art followed shortly after by working in a design studio for two years.
In 1992 again wanting to refocus and pursue my painting ambitions, as a self taught artist, I put a lot of effort into the research of painting techniques and materials mostly preferring to work with oil paints on acrylic primed cotton duck or linen canvases. My influences being, within the more traditional styles, ranged from the seventeenth and eighteenth century Dutch schools to the works of Canaletto and then the more recent tradition painters of the middle to late twentieth century. This in turn led me back to the works of the late nineteenth and early twentieth century traditional European styles for all of which I visited many of the London Galleries and occasionally auction houses to see.

I work from my own photos and colour notes on contemporary subjects varying from coastal and landscape paintings to village and cityscapes. Much of my work has been of London including the River Thames (from Chiswick to Tower Bridge); the residential areas of the West End such as Mews and Regency houses; the pubs such as around Shepherd Market and also more recently painted subjects with a rainy theme, often including something connected to London Transport.

Having painted a lot of architectural subjects and as mentioned before my admiration for the paintings of Canaletto I decided that going to Venice was a must. So in September 2001 I went over there for a few days to photograph as much material to paint as possible and get a feel of it's mood and atmosphere. Other subject matter also includes figurative and wildlife which I would like to pursue more.
Recently having moved to Somerset much of my work is now based around the landscape and coastal areas of the West Country.